Expat Insurance is an award winning provider of insurance for expatriates and business in Singapore. The company won Expat Living readers award for " Best Insurance" and was a Winner in British Chamber of Commerce Business Awards. They specialise in providing professional insurance advice on a complete portfolio of products including: Employer Benefit Programmes, Business Insurance and Medical Insurance, Home Insurance, Travel Insurance and Motor Insurance.
As Singapore's first client-focused insurance service for expats, our goal is to provide insurance coverage tailored to suit individual and corporate needs. Consistent with our own high standards, our advisors recommend only the most reputable international insurance companies known for superior claims handling, broad coverage and value-for-money products. The insurance companies compensate us directly, so the benefit of coverage reviews and advice we offer you is free.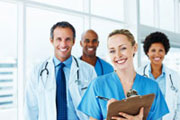 Medical Insurance
There are numerous Medical Insurance policies available, but few are suitable for Expats. We provide specialist advice on Medical Insurance for Expats in Singapore. During our consultation process, Expat Insurance will first want to understand your needs and priorities; then advise which Health Insurance plans will provide you and your family with the most comprehensive and affordable Medical Insurance available.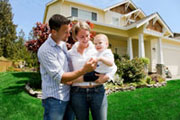 Home Insurance
We offer a range of Home Insurance for Expats in Singapore. With prices suitable for every budget, we'll provide value-for-money Home Insurance tailored to cover your belongings. We can combine your jewelry insurance and contents coverage as well as Personal Liability in one policy. Contact us today for Home Insurance.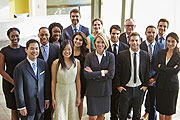 Employee Benefits
With the complexities associated with local and international workforce protection and retention, we offer end-to-end Employee Benefits solutions for your business. We ensure insurance requirements are aligned with your HR objectives and provide advice on insurance matters at a strategic and operational level, structure, negotiate, place and manage appropriate insurance policies. We appoint a service team with proven experience and abilities to provide professional, proactive and innovative services and support, and offer claims escalation support to enhance claims arrangements for your employees.
See full story at www.singaporeexpats.com